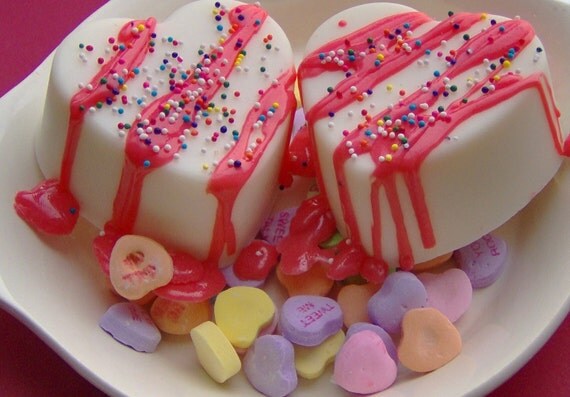 Want something unique for a gift? Well you need not spend so much money just to send special someone or your loved ones a nice gift. As they say it's the thought that counts so whatever you think is cute or will be appreciated by the recipient you just go on with your gift ideas.
Take this pretty sugar cookie heart valentine's soap – isn't it cute and nice. It's not just beautiful with it's sweet, buttery and golden sugar look but has a wonderful fragrance as well. Just right for a holiday soap or a nice gift for valentine. Anyone will be happy to receive it.
Found this at etsy by BubblesUpByBethieB who makes handcrafted bakery soaps in various favorite flavors just perfect for giving in the coming holiday for hearts. It has no artificial agents so itskin.s safe even for delicate
It weighs at least 3.5oz and sells at USD4.50 per soap. Pretty gift ideas hmm!